Birch Tarmacadam is a well-known name in North Devon.
Based in Barnstaple, North Devon & having over 45 years of trading in the Tarmacadam business.
Specialising in resurfacing, Drives, Roads, car parks, tennis courts, Holiday Parks, Block paving and design works, in all aspects of road and driveway constructions.
To excavating out new driveways, Ground works, Drainage, Concrete curbing, can all be catered for.
Initially we provide advice on how best to prepare and maximize an area if a customer is unsure, we then provide, a complete quote, for surfacing service in tarmacadam or Brick pavers.
All works are carried out by are own experienced and qualified staff.
Giving you a quality, & peace of mind.
FOR FREE ESTIMATE
Phone: 01271861281
Mobile: 07774123463
Or, Complete the form HERE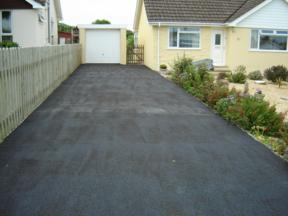 Resurfacing drive with dense bit Mac wearing course,